Momo. Is a game im making. I thinking to make it online like cp!
Here is the town!
Player card

And if u wanna help me making the game it wuld be awsome! Cuz  i dont know how to put on online (flash)
Then if U know how to put games online (flash)
Ur job wil be make it online i wil make the pictures u put in the game!
When we are finish with the game. You wil be an Beta+Get secret items!
And ur wil be like
(rockhopper) giving oute a free bg!
If ur intressed send a comment!
Ore vissit
http://www.youtube.com/Theukpk123
And send me a private message!
Thx for reading this
And for players who dosent helped me wil only be betas.
After beta u can Go around andhave fun!
Club penguin news Episode 4 🙂
Club penguin news Episode 3
Club penguin news christmas special
Penguin news Episode 2
Penguin news Episode 1
Quest for the Golden Puffle [Play]
The cp robber 

Put a Rosenborg Banner on your site!
This site is currently Under Construction
Coming soon…
A club poenguin intro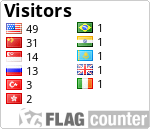 Club Penguin November 2008 Clothing Catalog Secrets
Club penguin: My igloo
CPmittensTV
Happy halloween!!!
Get your own Chat Box! Go Large!